8 Trading Indicators  Lifetime FREE  FOR NINJA TRADER 8
For NinjaTrader 8 trading platform
Download free indicators for NT8
Download free indicators for NinjaTrader 8 futures day trading platform for free and get the advantage in intraday trading. One click download, installation in less than 5 min
Installation file will be sent to your email
Fill out the download form
The email address you provided will be used to send the installation files. If you can't find the email with the files, check your SPAM folder to see if it was accidentally sent there.
8 Indicators for NinjaTrader 8
Free indicators pack includes
Inside the free package, you will find 8 indicators for NinjaTrader 8 trading platform to speed up and simplify intraday futures trading
Easy Trade Indicator is a FREE indicator for NinjaTrader 8 – It allows you to place orders to enter and exit the market with a single click of the mouse on the chart
The indicator extends the usual capabilities of a Chart Trader so that you no longer have to use hotkeys or buttons to enter the market, all you have to do is click the button on the mouse at any point on the chart
A limit order will be placed wherever the mouse cursor points
= Place SHORT entry limit order
= Place LONG entry limit order
= Flatten everything command
MASvRisk allow you to draw Risk/Reward ratio tool anywhere on the chart just by clicking on the mouse wheel. Using only one mouse wheel button, you can measure the possible risk of the trade and the profit from it with fast risk/reward extension
Limit order will be placed on the bar you are pointing on
Below bar = Risk/Reward ratio for SHORT
Above bar = Risk/Reward ratio for LONG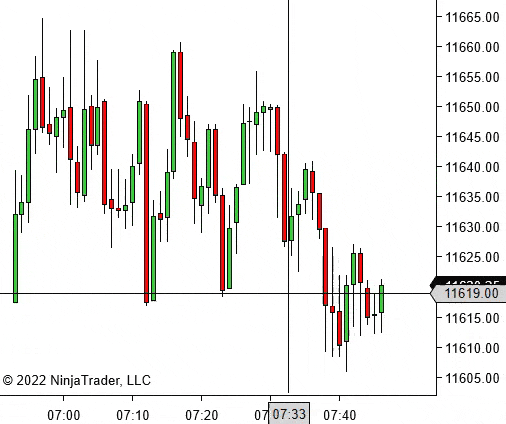 MASvStats indicator helps to identify key market parameters to take the right calls. Indicators has: candle size indication, which allows you to know in advance your risk, market dominant forces indication, and market direction prediction based on internal calculations
MASvBar Indicator will help you to be on the right side of the market. It shows you main market direction, filter the noise and helps you to see the direction of the market much better
Plus, a small improved indicator of the standard bar time (MASvTimer), which helps to visually adjust the standard timer from NinjaTrader
The Trader Limit indicator will stop the trading when the trader has reached the maximum loss level, which he set for the day
This indicator will not allow you to place an order to enter the market when the maximum loss is reached, which will protect the trader and his account from even greater losses and help to build a trading discipline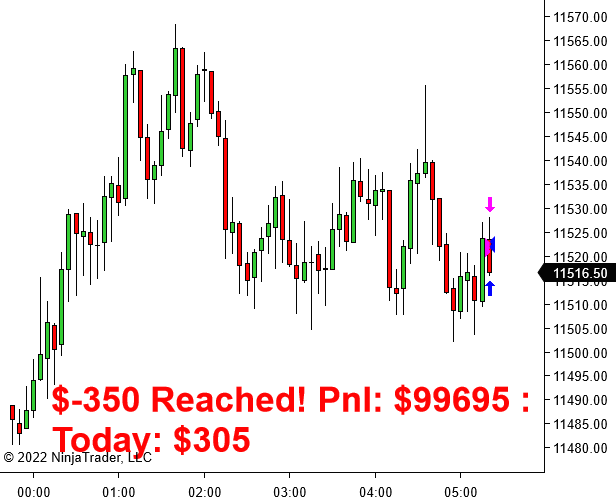 SRDynamicLines is an indicator that allows you to place resistance and support levels from different timeframes on one chart
With this indicator, you can see resistance and support levels from higher timeframes on the same chart, so you know where to enter the market and where you better wait
SymbolWatermark – a simple but quite useful indicator that will help you add a watermark symbol to your trading chart, sometimes you need it so much!
BetterBarTimer – another light and simple indicator that allows you to add a candlestick timer to the chart. The timer will now be positioned on the left! You can also add a visual indication that the candle is about to close.
NinjaTrader 8 free indicators pack installation process
Installation process
1. Download indicators by filling up the Form Above
2. Import indicators to NinjaTrader 8
NinjaTrader ---> Tools ---> Import ---> NinjaScript Add-on ---> Select downloaded .zip file
3. Send your machine ID to team@mascapital.uk
Machine ID can be Found at NinjaTrader 8 Control Center ---> Help ---> About
IMPORTANT:
* We will NOT ask you for any payment, subscription or anything like that. Our free indicator pack is really free, and it is used by more than 1,000+ traders over the world.
** Machine ID is only needed to link a Free Lifetime License to your NinjaTrader 8 software.
*** Unlimited Machine ID submission is allowed.
## UPDATE FROM JAN 2022 ##
– Default settings updated
– Visual side improvement [MASvReversal]
– Advanced controls added [MASvReversal]
– Indicator removed from the pack [MASvReversal]
– Indicator moved to a paid section [MASvReversal]
## UPDATE FROM JAN 2022 ##
– Default settings changed
## UPDATE FROM DEC 2021 ##
– New indicator added to the pack [MASvReversal]
– New indicator added to the pack [MASvTimer]
– Speed Improvement
– Bug fix
## UPDATE FROM JUN 2021 ##
– Indicator removed from the pack [MASvVol]
– New indicator added to the pack [MASvStats]
– Bug fix
## UPDATE FROM MAY 2021 ##
– Indicator speed optimization [MASvEasytrade]
– Improved entry indication [MASvEasytrade]
– "Flatten Everything" feature added [MASvEasytrade]
Download FREE Indicators for NinjaTrader 8 Trading Platform
Free Indicators for NinjaTrader 8 includes 8 trading indicators. Faster market executions, support & resistance, market side indicator, bar size and more!
Price Currency: USD
Operating System: Ninja Trader 8
Application Category: NinjaTrader 8, Day-trading, Futures