NT8+8
FREE TOOLS TO IMPROVE TRADING
For NinjaTrader 8 to download
8 Free indicators
Download 8 free indicators for NinjaTrader 8 and use them to improve your day trading performance. Indicators absolutely FREE for all with lifetime license!
Download NinjaTrader 8 auto-trader
Automated strategy for NT8
Download a free 14-day period of our automatic strategy for Ninja Trader 8 and try it out without paying a cent. The strategy is based on pure price action, so you won't have any problems with indicator lags!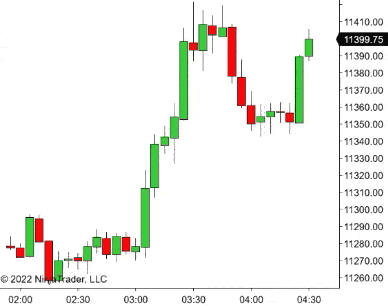 Masentry signal & entry indicator for NT8
Smart signal indicator
Indicator for ninjatrader 8 with a free 14-day test period, which will allow you to get signals to enter the market with exact entry points, stop levels and targets
Reversal entry signal indicator for NinjaTrader 8
Key reversal points indicator
Test the Reversal Indicator and you will see the accuracy of its signals. The indicator comes with a detailed instruction, basics how to enter the market, location of targets and stops on the trade. There are 14-day trial versions of the indicator and automatic strategy based on it available for download for free
FAST USA XEON VPS FOR TRADERS
Remote desktop designed for traders
Low latency VPS for trading
Remote day trading / auto-trading solution that allows you to have access to your computer and trading setups using any device from any point in the world with internet connection